Lunch & Learn For Business Owners
Are you a business owner, HR professional, and/or supervisor who needs help deciphering the new overtime law and Form W-4 before Jan. 1?
---
Wage and hour issues are huge for employers! And, the truth is, the Department of Labor (DOL) could audit you with very little notice. Ask yourself, if you were audited tomorrow, how would your business hold up? Furthermore, when the changes to the overtime law go into effect on Jan. 1, 2020, will you be ready? If your answer is "no" or if you're not sure, make plans to attend this valuable educational event presented by Mindi Wells of Wells Law, and sponsored by Rea & Associates.
About This Event
The most common wage and hour law violations are for overtime, minimum wage, meal and short breaks, and improper pay deductions. Labor employment attorney and business owner Mindi Wells, Esq., will present an in-person workshop designed to answer your most pressing questions about how you pay your employees.
You will learn:
What changed in the overtime law
Who needs to complete the new W-4 employee tax form
What the new W-4 form involves
How to determine if you're paying overtime appropriately
Who is entitled to be paid overtime and who is not (PLUS! Why private employers cannot use comp time)
Whether you can give employees time off instead of paying overtime
How to handle meal breaks, short breaks and time spent traveling
How to avoid improper pay deductions
Essential wage and hour policies for your Employee Handbook
And so much more …
Who Should Attend
This workshop is designed to share information and tips with a wide variety of business professionals. Whether you are just starting out or have been in the trenches for quite some time, are an HR professional or supervise employees, this workshop will help update your knowledge and skills as you manage your human resources.
When and Where
This workshop is being held in multiple locations.
Upcoming Events
Wooster
Tuesday, Nov. 19, 2019, 11:30 a.m. – 1 p.m.
Best Western Hotel, 243 E. Liberty St., Wooster, OH 44691
Register!
Zanesville
Wednesday, Nov. 20, 2019, 11:30 a.m. – 1 p.m.
Bryan Place, 49 North S. 6th St., Zanesville, OH 43701
Register! (*Sold out; accepting waiting list registrations)
Berlin
Friday, November 22, 2019, 7:30 a.m. – 9 a.m.
Comfort Suites Hotel & Conference Center, 4810 TR 366, Berlin, OH 44610
Register!
Past Events
Dublin
Thursday, Nov. 14, 2019, 11:30 a.m. – 1 p.m.
USI, 5455 Rings Road, Atrium Conference Room, Dublin, OH 43017
Register!
Cost
Only $20 per person! Includes workshop, networking opportunities, training materials and lunch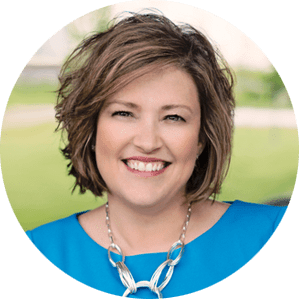 ---
Presenter: Mindi L. Wells, Esq., PHR – Employment attorney and HR professional with over two decades of insightful, hands-on experience in business, finance and human resources. Mindi provides practical advice to business leaders, along with a bit of wisdom and humor! Learn more about Mindi.