On episode 6, "The Grim Reaper Is Coming (And He Wants Your Money)," we'll be talking with Dave McCarthy regarding estate planning. During this conversation, we'll learn not only about the importance of planning from a personal perspective, but from a professional one as well – vital, if you have any desire to protect your assets after you're gone. Dave will share how imperative it is to have critical, timely conversations when it comes to proper estate planning.
Start streaming episode 6 in the media player above and check out some of the additional resources below!
---
Don't Miss Out On Those Important Conversations – Especially When The Topic Is Estate Planning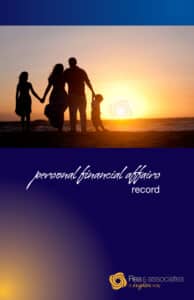 You probably don't regularly have conversations with your loved ones about death. Unfortunately, by avoiding this conversation you are missing out on an opportunity to help ease the emotional and taxable burden that comes with estate planning. Check out the resources below to learn more.
Two Tips For Asset Protection Planning – Estate planning has many aspects, from asset protection, to asset ownership, beneficiary designations to protection from future creditor claims. As a result, a number of strategies should be considered for your overall plan. Get started now.
Learn more about the personal tax services offered by Rea & Associates, including:
Tax preparation & planning
Estate & gift planning strategies
Trust design
Succession planning for your business
Other wealth transfer & protection strategies